Practical, durable and beautiful finish of Siberian larch wood forms the original image of the building, reliably protects the structure from the destructive influence of time. Nowadays ventilated facades made of wood from a variety of wooden profile structures have become especially popular.
Larch planken is used for indoor and outdoor covering of walls of buildings, it is often used for construction of terraces, fences, as a flooring, etc. As a rule, it is attached on the surface with a small gap, which allows ventilation and protects the boards from deformation.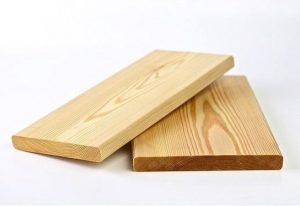 It should be mentioned that any board can be replaced easily because the planken is not connected with each other.
In the diamond-shaped planken, the two sides of the board are bevelled at an angle of 45 degrees. This oblique profile prevents direct moisture penetration with the horizontal layout of the board, and also allows you to hide the fasteners.
Euro- weatherboard is a facade board tongue and groove, of C profile, it is used for facades of the closed type, external furnish, protection of various premises, balconies, a ceiling and walls. For a reliable connection at the side edges, the product has a groove and tongue. On the back of the board there are longitudinal grooves that successfully remove condensate, prevent the appearance of cracks and provide air circulation.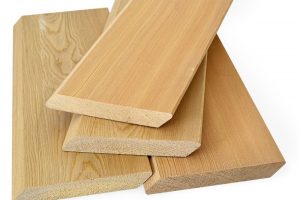 The wood of Siberian larch has a special texture, beautiful color and has excellent heat-insulating properties. After all it has curative properties. Larch is well known as an effective antioxidant.
Our company offers you smooth facade boards (diamond and rectangular shape), facade decoration – bar imitation (boards with groove and tongue profile, profile C) and bars for substructures.
The price of the product depends on the quality of the wood, the number of knots and their size.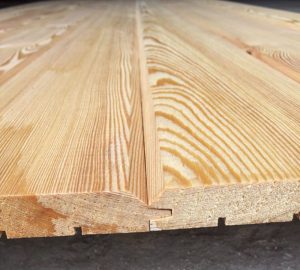 Facade boards Extra quality are absolutely without knots.
AB quality products contain a small number of small knots.
Boards of BC quality BC have knots in a larger quantity that do not affect the strength and durability of the product.
All products are produced in our factory in the Krasnoyarsk Krai (Russia) from dried boards of Siberian larch and they can also be used to build terraces and fences.